Accounting & Bookkeeping in Ardmore, Oklahoma
The success of your Ardmore business depends on your accounting. Unfortunately, some business owners overlook the importance of accounting or just do not have the time to address the issue. If you do not have reliable accounting and bookkeeping in Ardmore, Oklahoma, you could be leaving money on the table. Even worse, you could end up making a mistake that costs you the business. For peace of mind, count on us at Smith Carney and speak with an accounting professional.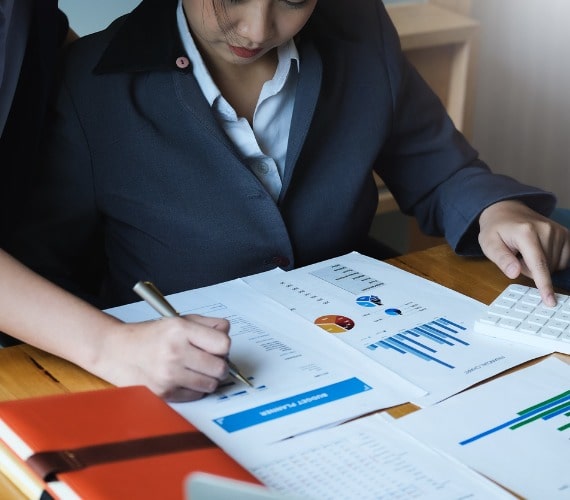 Get More from Your Accounting & Bookkeeping
Good accounting is about more than keeping track of numbers. Here at Smith Carney we have extensive knowledge of accounting and taxes. We use that knowledge to make sure your business is on track to a successful future.
Some people make the mistake of thinking that a CPA is just someone who does their taxes. However, we are much more than that. We collaborate with you to offer you accounting services that get the job done. When you need us, we are ready to answer your call. We know how much is on the line and work hard to protect your business.
Our customer-centered philosophy makes it easier for you to thrive. Rather than go through the motions, we really focus on you and your business. Unlike large firms, we are able to give you personal attention. You're so much more than just a number.
In addition to offering accounting and bookkeeping services, we also offer other services.
Whatever you hire us for, you can trust us to make your needs our top priority. Here are a few other things we have to offer:
Years of Experience
Our attorneys have decades of experience in the industry. As a result, we know what we are doing. If you have a problem, there is a good chance we have had experience dealing with it. We can pull from our experience and knowledge to provide you with high-level accounting services.
Don't underestimate the value of experience in the accounting realm. With experience comes the ability to save you money and solve problems. We also add to our experience by ensuring our receive continuing education. For instance, we are certified QuickBooks ProAdvisors and can use the technology you want for your accounting needs. You get more than just a certified professional accountant. We are also part of several accounting professional associations.
Personal Attention
Are you tired of feeling alone in your accounting? Even if you work with an accountant, you may not get the needed attention. We offer one-on-one attention to ensure you get the guidance that ensures your success.
Whenever you have questions or issues, you can reach out to us. We are in a partnership with you, meaning we won't forget about you or leave you waiting.
Get the Help You Need from an Accounting Professional
It is time for you to take your accounting to a new level. Before tax season rolls around, you should be making an effort to get your finances in order. For the best results, count on us at Smith Carney. With an accounting professional we will safely but aggressively handle your accounting and bookkeeping in Ardmore, Oklahoma.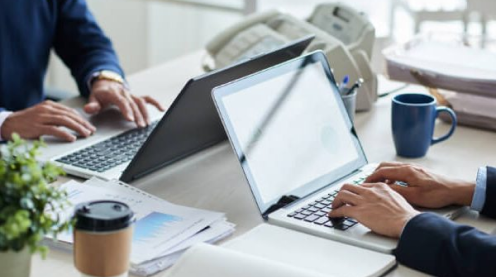 Would you like to speak to one of our financial advisors over the phone? Just submit your details and we'll be in touch shortly. You can also email us if you would prefer.