As a business owner, you need reliable and correct information when it comes to your finances. Your stakeholders need and deserve the same treatment, but neither is possible without quality audit and assurance services. Audit and assurance services encompass audits, reviews, and agreed-upon procedures.
We know that finding an audit firm that will treat you as a valued client is important to you.  Smith Carney is a local firm that has been providing assurance services for over 30 years and we are dedicated to providing you with exceptional service with a personal touch.  We value each client's business and mission.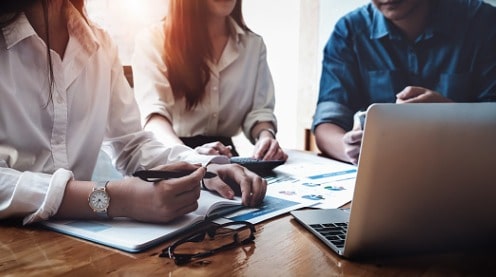 Thorough and Compliant Reporting
Your business has a need to be compliant with all types of regulations. If you are not already working with a qualified professional CPA, you are in danger of non-compliance. You could be making a serious mistake that takes down your business.
When we work with you, we make sure you are well protected. We provide reliable and credible information that will enable you to adequately navigate risks and make the best decisions for your business. Although we are aggressive in our efforts, we will provide you with reasonable assurance that will lead your business to success.
Additionally, we stay updated on the latest regulations. All of our employees participate in ongoing education, which allows them to protect you. Our approach minimizes errors and should give you confidence that your business is in good hands.
Independence Standards
Our services are on par with the industry's highest ethical and independence standards. Assurance service providers are required to be independent in order to provide an unbiased professional opinion. We won't compromise our values, now will we comprise yours. Our commitment to excellence is evidenced by the selection of our staff, continuing education programs, an emphasis on quality control, and regular peer reviews.
What Makes Our Audit and Assurance Tax Services Unique
When you are looking for a professional CPA to handle your audit, you should seek out someone who will communicate with you. However, this isn't always easy. A lot of companies will take you on as a client and then disappear. They do not inform you of the process or answer your questions.
Here at Smith Carney, we emphasize communication. We see you as a partner, which means we are obligated to remain in touch with you. If we find something alarming or risky, we inform you immediately. Furthermore, we are always ready to answer your calls.
We take a personalized approach to audit and assurance services. For us, it is not about getting as many clients as we can or meeting a monthly quota. Instead, we care more about giving every one of our clients the attention and effort they need.
We Care About the Results
We want you to succeed and get the best possible results for your business. Our team of certified professional accountants will provide you with all the tools and experience necessary to make the process as smooth and efficient as possible. If you are looking for a company that cares about you all throughout the way, look no further. Call us at Smith Carney today.
Would you like to speak to one of our financial advisors over the phone? Just submit your details and we'll be in touch shortly. You can also email us if you would prefer.