If you have been in business for longer than a year, you understand the impact taxation can have on your company. Tax season can make or break you, and your financial future depends on your taxes and how you handle them. Here at Smith Carney, we want to help you handle taxation in a way that boosts your business. Our accounting and tax professionals set you up for success. You can trust us for business tax services.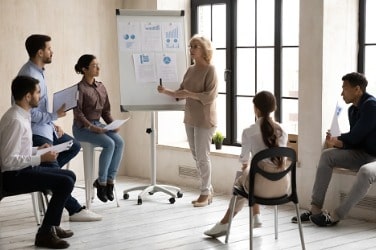 Take the Proactive Approach with Business Tax Services
There are two ways to handle your taxes. You can either take a proactive or a reactive approach. If you choose to be reactive, you put your business in danger. You could make a mistake that costs you thousands of dollars or face fines and other penalties from the IRS.
With a proactive approach, you are ready for tax season. There will be no surprises, and you can minimize your expense. We at Smith Carney, are experts in the proactive approach. Every year, we stay up-to-date on the latest tax changes. We use our knowledge and experience to plan for tax-saving opportunities and to help you make decisions that pay off when you file your taxes.
All year long, your business can benefit from our tax service. We work with LLCs, Corporations, and many other organizations to provide high-level tax services. If you do not want any surprises, count on us to do your taxes.
Our firm wants to earn your trust, and we do that through open lines of communication. If you decide to work with us, you receive ongoing communication. We do not take you on as a client and then forget about you. As long as we are working together, you are our partner. We will communicate with you every step of the way and make sure you have access to the information you need and want.
We take a very personal approach to our business tax service. While some firms pass you off to multiple staff members, we won't pass you around. Because our staff members have years of experience and ongoing education, they are more than qualified to handle your issue. You won't need to go to various specialists to handle your tax issues.
What We Offer
For our business clients, we offer a variety of services. These services include tax planning and preparation designed to set you up for a bright future. We make sure you can take advantage of tax laws. You can trust that our employees do not just have a professional accounting certification.
We also handle IRS representation. If you owe the IRS money or you have an issue with them, you can depend on us to represent you. This could save you thousands of dollars and prevent a major issue. Our other services include international taxation and payroll services. We are ready to help in any way we can.
We can work together to make filing your taxes dread-free. If you are tired of worrying about what tax season will bring, reach out to someone on our team for business tax services. We can take away the stress and fear that comes with filing your business taxes. To get started, call us today.
Would you like to speak to one of our financial advisors over the phone? Just submit your details and we'll be in touch shortly. You can also email us if you would prefer.