Smith Carney has seen the challenges that come with oil and gas accounting, and we want to help you. With our oil and gas accounting services, we aim to give you reliable and cost-effective solutions for your daily finances. We have years of experience and use that to create a plan that maximizes your profits.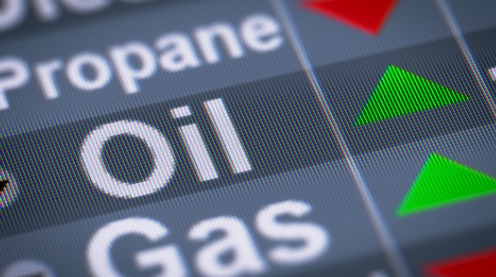 Whether you are an independent operator or an oil and gas investor, we have services tailored to you. We know the many regulatory challenges faced by those in this industry, and we will prepare you to take on those obstacles in a way that gets you the best possible financial outcome. 
Our specialists do not just have basic knowledge of gas and oil accounting. Rather, they have enough education and experience to be experts in the industry. We will come up with a customized plan that allows you to meet your goals and grow your business. 
If you work with us, you can be sure your business is in good hands. We use the systems and services necessary for a streamlined business model. By making your accounting more efficient, we can open up new doors for you. Shift your focus onto your business, and let us deal with the numbers.
What are the Benefits of Working with Us?
Working with an accounting professional has several benefits, and even more benefits when you work with us at Smith Carney. For one, we have helped oil and gas companies and investors through the best and worst times. No matter how your company is faring, we will stand by your side. 
We also come with cost savings. If you rely on an in-house accountant, you have the expense of a full-time hire, office space, and benefits. Our team can take on your accounting without those added costs. 
When people sign on with us, they immediately get access to the right tools for their company. You no longer need to experiment to determine what works for your bookkeeping or test our various programs for tax planning. Because we are a high-level tax and accounting firm, we have access to the  latest software and tools. More importantly, we know what works and what does not work in the oil and gas industry.
Get Customized Solutions for Your Accounting
The oil and gas industry is a unique niche that few people understand. Therefore, companies in this industry often struggle to find someone who can successfully take on their accounting. 
Our firm is fully aware of the struggles with oil and gas accounting. And, thanks to our first-hand experience in the niche, we are an Oklahoma accounting firm that can give you accounting solutions that work. We will create a customized plan that not only works for your industry but also works for your specific company. 
When you work with Smith Carney, you can take comfort in knowing you will get our personal attention. We will listen to your concerns and work with you to plan for the future. Call us now and book an appointment for our oil and gas accounting services.
Would you like to speak to one of our financial advisors over the phone? Just submit your details and we'll be in touch shortly. You can also email us if you would prefer.